বঙ্গবন্ধু, মুক্তিযুদ্ধ ও বাংলাদেশের স্বাধীনতা কর্ণার
About the Bangabandhu, Liberation War and Independence of Bangladesh Corner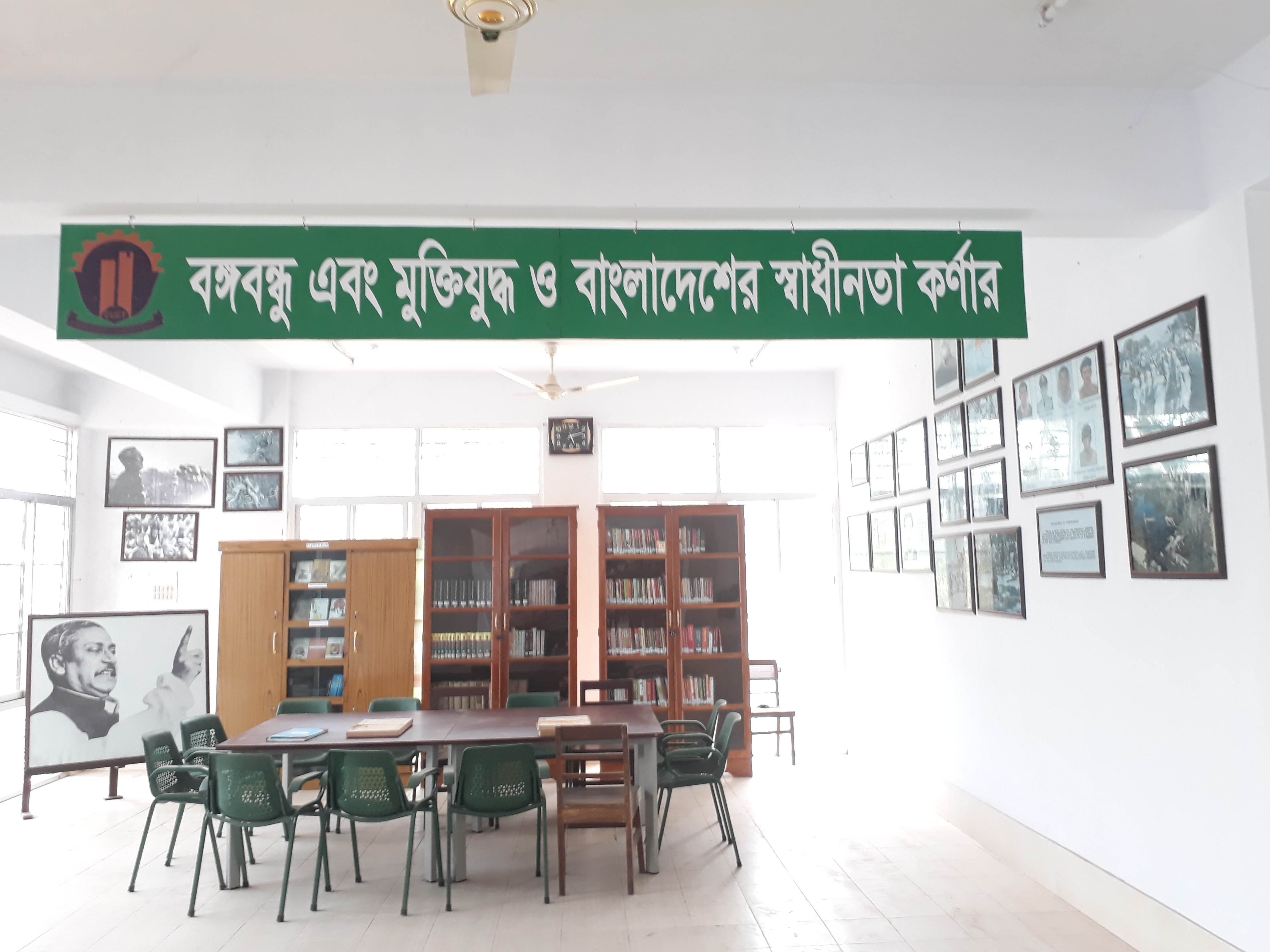 The Bangabandhu, liberation war and independence of Bangladesh corner was established on 15th August, 2017 taking a special emphasis and realization, simultaneously, the relation between Bangabandhu and Independence of Bangladesh –as they are composed in the same fiber.

The cherished desire was bringing up among the students, faculties, officers and staff of CUET for a long days. Being highly anticipated of this desire of all by the honorable V.C., It was taken as a prime initiative to be established in the central library, CUET.
Now, the bloomed dream is true as a day light, which is open to all to welcome in 2nd floor of central library with its rare collection of books, photos, videos, posters, albums and so on.
The corner has been brought a special local importance by the honorable V.C. Professor Dr. Mohammad Rafiqul Alam, adding the two martyr freedom fighters name and photos- Shahid Tareque Huda and Shahid Mohammad Shah who sacrificed their lives in CUET for the independence. They are being memorized with their names in two halls also in CUET.
At present, it contains 370 copies rare and available books written on the Father of the Nation Bangabandhu Sheikh Mujibur Rahman and liberation war, 26 video CDs provided by the liberation war museum, a copy of memorable album in its collection.
The place is magnificent , quite, calm and comfortable for every reader who is appetite for the real history of the Bangabandhu and the independence of Bangladesh as well.

Thanks.